Dr. Angus Gray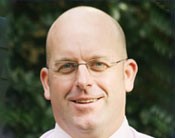 Dr. Angus Gray
Dr. Angus Gray specialises in paediatric orthopaedics and complex spinal surgery. His practice is largely paediatric, dealing with all orthopaedic problems in children and adolescents. He has a special interest in scoliosis and other spinal problems, hip dysplasia and limb deformities
He attended Sydney University, graduating in 1989. In 1999, he gained his FRACS in orthopaedics. The following year was spent in Italy and the US in various paediatric fellowships. In 2001, he returned to Sydney to take up positions at Sydney Children's Hospital and Prince of Wales Hospital.
In addition to the above hospitals, Dr. Gray has appointments at POW Private and the Mater Hospital.
Dr. Gray consults from Suite 29, Level 7 Prince of Wales Private Hospital, Barker Street, Randwick.
Appointments and enquiries: Ph: (02) 9650 4836
Useful Links: