Dr. Wade Harper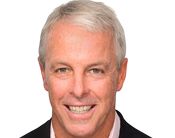 Dr. Wade Harper
Dr. Wade Harper specialises in disorders of the Shoulder & Elbow. He performs arthroscopic, reconstructive and traumatic Shoulder & Elbow surgery. Arthroscopic surgery for shoulder instability and rotator cuff tears are key interests.
He graduated from the University of Sydney in 1992. His residency was at the Prince of Wales Hospital. He gained Fellowship of the Royal Australian College of Surgeons in 2001. As an orthopaedic surgeon, he spent eighteen months in Shoulder & Elbow surgical training fellowships.
Dr. Wade Harper has appointments at the Prince of Wales Public and Private Hospitals. He consults at Suite 11, Level 7 Prince of Wales Private Hospital, Randwick and South Sydney Sports Medicine, 111 Anzac Parade, Kensington (Mon pm).
For all appointments please call (02) 9650 4834.
For further information see www.shouldersurgery.com.au