Dr. Michael Solomon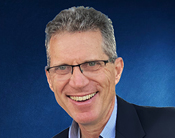 Michael Solomon
Dr. Michael Solomon specialises in hip and knee surgery. He has interest in arthritis surgery of the hip and knee, arthroscopic knee surgery as well as joint preserving hip surgery to help prevent the development of hip arthritis
Dr. Solomon graduated with distinction from the University of Cape Town and completed his Orthopaedic training in Sydney in 1996. Thereafter he completed a travelling fellowship in hip and knee replacement surgery and hip joint preserving surgery in the USA
Dr. Solomon has performed over 10000 hip and knee replacements and is recognised as one of the leaders in this field both in Australia and Internationally. He has lectured and operated in many countries including Australia, USA, Canada, England, South Africa, India, and China. He has co-authored numerous publications, partakes in research and is enthusiastically involved in medical student, orthopaedic registrar and fellowship teaching and surgical training. He travels to Tonga to provide voluntary orthopaedic services.
Dr. Solomon's interest in hip surgery includes the adult, teenager and paediatric age group with his recognised expertise in the treatment of hip disorders. This includes complex hip surgery, pelvic osteotomies, primary and revision joint replacement surgery, minimally invasive and bone conserving hip replacements including Anterior Approach hip surgery and Birmingham Hip Resurfacing. Minimally Invasive muscle sparing Anterior Approach Hip Surgery may allow an earlier recovery and accelerated rehab without the need for any hip precautions. He is one of the few surgeons in Australia performing periacetabular osteotomies to preserve the hip joint that may delay or prevent hip replacement surgery.
Dr. Solomon performs over 900 hip and knee replacements per year in both Public and Private Hospitals. It has been well reported in the Orthopaedic literature that high volume surgeons generally have fewer revision procedures than low volume surgeons when using tried and tested implants.
Dr. Solomon is currently involved in world leading innovative research in both Hip and Knee Replacement surgery to refine and optimise surgical outcomes in patients undergoing joint replacement.
Dr. Solomon established the Sydney Orthopaedic Specialists Group in the year 2000.
For more information please visit www.sydneyhip.com.au
A more detailed look at Dr. Solomon's hip and knee information is found by clicking here: http://www.sydneyhipandknee.com.au
Dr. Solomon consults from Suite 29, Level 7, Prince of Wales Private Hospital, Randwick.
Dr Solomon operates at Prince of Wales Private Hospital, St Vincent's Private Hospital, The Mater Hospital, Prince of Wales Public and Sydney Children's Hospitals
All Appointments and Enquiries: Ph: (02) 9650 4837