Dr. Arnold Suzuki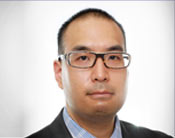 Dr. Arnold Suzuki
Dr. Arnold Suzuki is an Australian trained Orthopaedic surgeon specializing in the treatment of lower limb conditions and deformity, paediatric, sports, and general orthopaedic trauma.
Dr. Suzuki initially qualified as a school teacher. He was educated in Vancouver, Canada and obtained a Bachelor of Science and Bachelor Education but after a few years teaching he became very interested in Medicine and in Orthopaedic Surgery. He moved to Sydney to complete medicine at the University of Sydney and his specialist training in Orthopaedic surgery with the Australian Orthopaedic Association.
He became a Fellow of the Royal Australasian College of Surgeons and a Fellow of the Australian Orthopaedic Association. He completed 18 month fellowships in Orthopaedic Trauma and an International fellowship in Paediatric Orthopaedics at the British Columbia Children's Hospital in Vancouver, Canada.
Arnold was appointed to the Sydney Children's Hospital on his return from his Fellowship training and is a valued member of the department. In a short time he has become one of the most popular clinicians, which is a testament to his skill and warm personality. He is actively involved in Medical Student and Registrar training.