Dr. Jeff Ling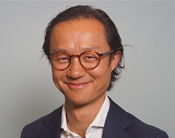 Dr. Jeff Ling
Dr. Jeff Ling is an orthopaedic surgeon who specialises in all conditions of the foot and ankle. He has a particular interest in Patient Specific Total Ankle Replacement, modern techniques for Ankle Instability, and the correction of Flatfoot Deformity. His scope of practice covers Sports Injuries and Arthroscopy, Fractures, Forefoot conditions, Bunions, Degenerative and Arthritic conditions, and Paediatric foot anomalies.
After graduating from the University of New South Wales, he completed his internship and residency at Royal North Shore Hospital. He subsequently obtained his Fellowship of the Royal Australian College of Surgeons - FRACS. He then undertook further subspecialty training in foot and ankle surgery in the form of three fellowships, which included the foot and ankle fellowship at Royal North Shore Hospital, followed by 12 months in the USA where he was a clinical fellow at Hospital for Special Surgery in New York, which is ranked the top hospital for orthopaedics in the USA. This was followed by a paediatric fellowship at the Shriners Hospital for Children in Portland Oregon.
Dr. Ling then returned home to Australia, where he began his private practice, as well as taking up appointments at Prince of Wales Hospital, and Sydney Children's Hospital. He is consistently involved in the training of medical students, junior doctors, and local and international surgeons. He holds the offices of Director of Orthopaedic Training at Sydney Children's Hospital and Secretary of the Australian Orthopaedic Foot & Ankle Society (AOFAS). He has published significant articles in international journals, and is a valued contributor at national and international meetings. He particularly enjoys his annual trip to Tonga where he provides expertise on the management of clubfeet.
Dr. Ling consults in Randwick and Balmain and operates at Prince of Wales Private and Public Hospitals and Sydney Children's Hospital.
For further information on Dr Ling see: www.sosfai.com.au
All Appointments and Enquiries: Ph: (02) 9650 4782